I digress a bit with this blog post but I think its pretty darn interesting and hope others do too! I did a DNA thingy (23 & Me) back around ohh in early March/late Feb (aka before the world went nuts in a hand basket) and found a first cousin this way. Knowing he was probably not from my dad's side as there was no connection my only thoughts were that he could be from my mom's side (she was adopted as a toddler). I have since done an Ancestry but Ancestry sat on my DNA so long I think it died or something. Now I have to do a new one. 🙂 ANYWAY!
This first cousin and his wife have doggedly trying to figure out the relations. I am so happy to report that we finally figured out that this first cousin is actually my mom's brother (same mother!) so I have a new uncle! And some new aunts. I went up to dad's and found all mom's papers including her original adoption document that had her mom's name on it. (IF I had found that sooner this would have been a lot easier! but pandemic made me not travel for a while). John my uncle has an amazing story to tell. Maybe I will let him guest blog one week to tell it, as he was adopted just like my mom was and he found his family as well through DNA!
My only thought as cool as this is that I wish Mom was still alive, she had to fight to even get her birth certificate certified and would have LOVED knowing who her real mom was and that she had siblings (She was an only child all her life with her adoptive parents). She would have loved the shit out of this. So when I told Dad about this it was pretty emotional as he also knew she would have been so excited about this.
I just think it is so cool how DNA can connect you like this and open up new doors. Has anyone found relatives they didn't know they had through a DNA test kit? Would you want to know or not?
John (my new uncle) has been amazing doggedly searching my family tree. I hope to meet him and his wife one day and maybe my aunts as well. Mom if you are up there looking down….I hope you are thrilled to know we found some more family (maybe this side isn't as messed up as my other side?) HA! Also huge thanks to John and Marsha for taking on this search with so much enthusiasm!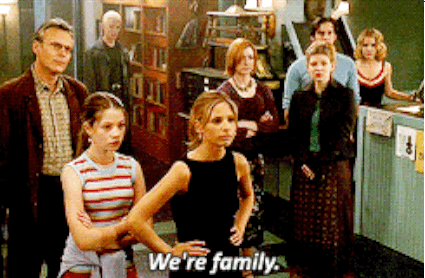 Next up once Ancestry is done, is trying to figure out my mom's birth father!!